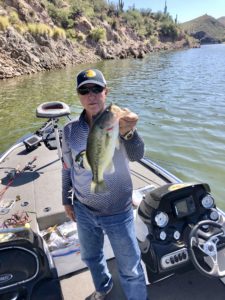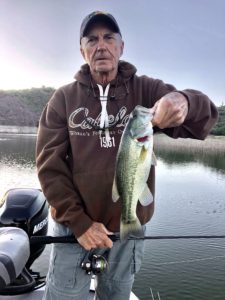 Beautiful day today air temp 57 water 75
With temperatures cooling off today the fish are moving shallow. During the early morning hours the fish were in 4 to 6 ft of water. We caught fish on the small rico's my small 3/8 White spinner baits, and a few on 5150 white swim baits. After the sun came up high the fish started moving deeper, so we switched to Texas rigs green pumpkin candy and drop shots same worms. The fish were biting very good almost to good. I looked at my barometer meter and it was falling fast, that meant the fish were feeding.
We ended up catching 37 bass. Thanks Jim for fishing with me today.