Thanks for a really outstanding day on the water yesterday!   The day's outcome was everything I'd hope for. As you know, the trip was my gift to a grandson who is graduating next week. You were fun to be with-  respectful,  thoughtful, and a consummate professional in every aspect of fishing and guiding.   Tommy caught  lots more bass  than I did… just as I'd hoped for.    

But a day on beautiful still water is

not

all about the fishing or the number of fish brought to hand.  It's also about the character and attitude  of the guide whom you've hired.  I'll bet most of your clients don't know what I know-   about how/why you were selected to represent BASS PRO in Arizona.  Skills and track record were important, of course, but you are even more well-known for your commitment to helping others in our community and in AZ.  Your numerous charitable efforts to help teach and support youngsters in various ways-   are admirable and you are  amazingly generous with your time.   I'm certain Bass Pro is proud of who you are and how you have been, for many years.  We enjoyed our day with you – and please thank Kathy too…. she handles the business in a very friendly and professional way!
This will surprise you but have been using the flick shake rig the last 30 days or so and have had great luck with that.  Also am using the gary senft method of something called the drop shot and have had surprising results with that.  My Neko rig is not working for me so have put it aside for now.  178 large mouth for June so far.  This was not possible without your advise and encouragement.  Thanks Buddy.

Gary Gilbert
=========================================================================
Gary I just wanted to reach out and thank you for the help.  I subscribe to your YouTube channel and feel like I have learned a lot.  You released a video recently on fishing Bartlett with baby brush hogs and after a rough stretch of not fishing well over the winter decided that this would be my strategy in my next outing.  I went out with my son last Thursday afternoon and using light gear as you recommend and being aggressive in setting the hook, as you recommend, and using dip it, as you recommend, we had a truly great day on the water.  28 total fish in 4 hours including a 4 lb. on the baby brush.  It was especially sweet to have that kind of day because that was the last fishing trip with my Son for 2 years, he is leaving for Peru in a week and is not expected to return for 2 years.  I have encountered you on the water and even with clients you are always helpful, thanks big time!
===========================================================================
"Hey Gary – James here – just want to thank you again for a great day yesterday. Cole was so crazy-happy afterward he sent pictures to just about every person he's ever known. In other words, Mission Accomplished. You were the perfect guide for us – yes, we'll be back. Best of luck to you and yours."
========================================================================/
You might find someone willing to bring you along, but the best experience I've had is with a guide.
I'd highly recommend Gary Senft he's the man. Best money I've ever spent on fishing stuff, you will learn so much in one morning. Hands down the single biggest jump in my fishing ability came after going with a guide.
========================================================================
"Oh my goodness!!! Jacob's face!!! When he was telling me all about fishing with you today his eyes were lit up with excitement and confidence that I haven't seen in a long time. Thank you for sharing your knowledge and energy with them. They couldn't stop sharing what an incredible teacher you are and how you made them feel special. You're the best!!! Thank you!" Trevor Allen and son, Jacob
=========================================================================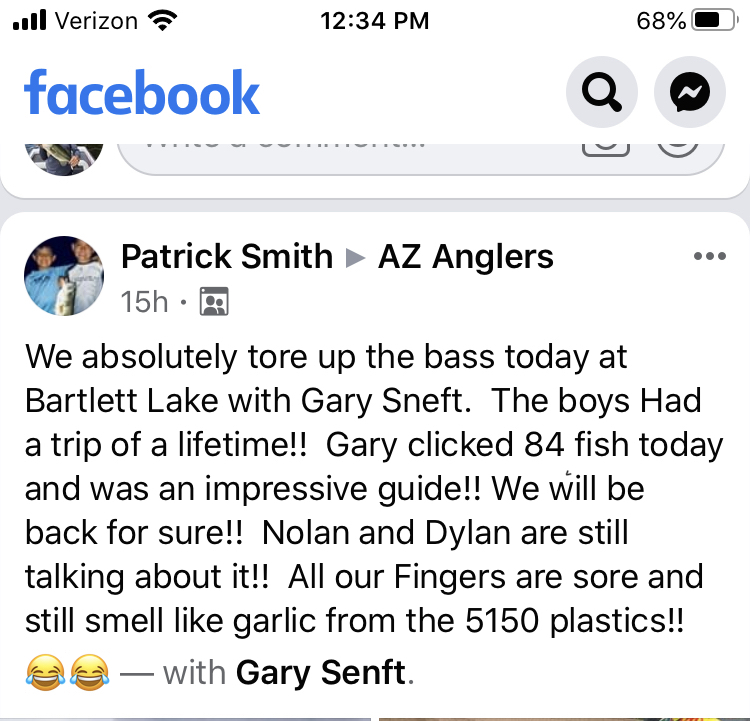 —————————————————————————————————————————————
hey gary!  many thanks for a great day on the lake!  You were outstanding…Your expert advice and calm teaching Methods and instruction will Last  a Lifetime of fishing. Thanks for sharing a part of your precious Life with Me!  it was an opportunity of a lifetime I will always Cherish! Best of luck  to you in Your professional Fishing career!   sincerely, Bobby Kahler.
——————————————————————————————————
Gary,
I just wanted to say thank you for your instructional videos.   I am 53 years old and a father of 4.  I've fished all my life (thank you mom and dad for always taking me as a kid).  All 4 of my kids have fished, including one son who fished 4 years of high school bass tournaments. I recently discovered your videos on amazon.  One thing I've learned is to never stop learning when it comes to fishing.  Even though I live thousands of miles away in Georgia your techniques work here in the lakes i fish – Lake Lanier in GA, Lake Chickamauga in TN, Lay Lake in AL etc. Your videos are easy to understand, well done, and down to earth.  I've learned new techniques i never knew such as doodling, J-rig, all the ways to use bobber stoppers etc.
My wife and I also work with special needs teenagers.  I read in your bio that you also worked/fished with people with disabilities. Thank you.
If my travels ever take me back to AZ i hope to one day fish with you as my guide. If your professional travels ever bring you to Be please let me know as is like to meet you in person.
===============================================================
Thank you for an amazing day of fishing.  Sam had a blast…her coworkers are already inquiring about pictures etc.
I am now one of you 2million plus fans.
Really appreciate the relaxed pace, patience and fishing tips today.
Looking forward to a near future trip.
Regards,
Vice President, Professional Services
====================================================================
Just wanted to drop you a line and say how much I appreciate your blog-fishing reports. All of your information makes me a better fisherman. Thanks so much for all your lake and lure information. See you on the water!
Regards,
Jeff Woodward
======================================================
Let me start by saying that I'm a HUGE fan. I religiously watch your videos and subscribe to your channels. The techniques that I've learned from your videos have helped me tremendously. I look forward to new videos like a child anticipates Christmas Morning.  
I have been fishing my entire life recreationally, but for the last year I've been really getting into the sport. I started getting serious about the sport when my mother, father in law and grandmother all passed away early last year. It started as a way to take my mind off of things, but I became "hooked" so to speak. I purchased a boat last year and I fish one to two times a week as my schedule permits. I'm blessed with a good-full time job, a wife and three children which take alot of my time, so I fish as much as I can. My goal is to fish some tournaments this year, but having never competed before, I'm worried about making a fool out of myself as a "tournament newbie". I've come a long way over the course of the last year but, needles to say, I have alot to learn.
I'm wondering what it would take to possibly fish with you on one of your guided fishing experiences. I'd like to know the cost associated with it as well as any other pertinent information. I really look forward to hearing from you and I wish you all the best.
Chris Lavario

===============================================
My friend and I attended your session at BPS last Tuesday. I went back and re-watched your video on flick shake technique and we geared down for a Bartlett trip on Sunday morning. We boated around 30 on the flick shake.  No monsters, but very steady and productive catching. Considering all of the rains we've had, I would have expected a slower bite, but this little technique was the ticket. And it's fun, too. A 2lb fish on light tackle is a blast! 

Thank you again for sharing your knowledge and your time with us fellow anglers. Personally I have learned lots from your videos, and you've helped me catch more fish. 

Best Regards!………..James Butschek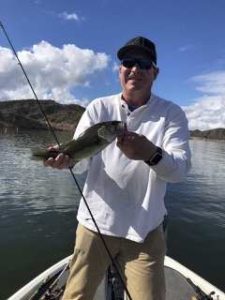 =====================================================================================

Gary – know you are busy on "the Lake" again this afternoon – but your pictures came thru and reflect the splendid day Cole and I had fishing with you yesterday – one of my happiest days ever seeing how wonderful you and Cole got along.  Our fish last night were perfect cooked "Gary's way" !  We are having them again tonight.  Cole is already talking about being with you again in March Spring Break!

Warmest & Most Respectfully  Harold/HDL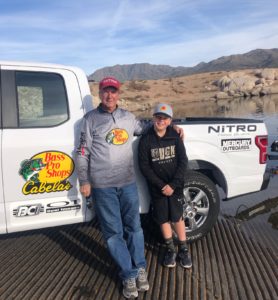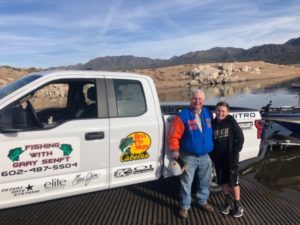 =============================================================================================
Gary

Just wanted to let you know I think your new web site is a great one!  I find it informative and easy to navigate thru.

Also I really enjoy the photo section for all the fish you and your customers have shared!

I wish I had had all this information available to me back when I started fishing.  Between your videos and  lectures you conduct at Bass Pro Shops, there is just a wealth of  data there for novice as well as experienced anglers to learn from.

Keep up the great work!!

Bob V
=============================
What a great experience!  Gary Senft provided an unforgettable, fun, father and son outing that we will cherish for a lifetime.  Gary is an expert guide and teacher, but what makes him special is his love for people.  Make a memory of your own when you fish with Gary Senft.  God bless you man! 
Paul Shette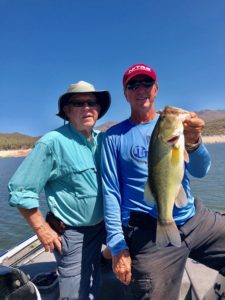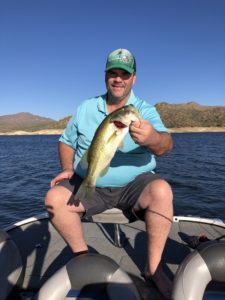 ==============================================================================
I've known Gary for many years and had the pleasure of fishing with him on many occasions.  He has helped me tremendously and honed me in on the majority of techniques I utilize these days.  From the time when I was a novice fisherman, to an aspiring tournament angler, to one of his tournament partners, to a licensed fishing guide, Gary has aided in one way or another every step of the way. 
Gary never hesitates to help and always gives his best advice no matter what your skill level may be.  In addition to being one of the nicest guys you'll ever meet, he is a wealth of bass fishing knowledge and probably has more experience than anyone else on Central Arizona Lakes.  Also, no matter how many times I've fished with him, I learn something new every time we fish together.  Thanks bud for taking me under your wing, and as always, I'm always looking forward to the next time we fish together!
James Howard
===========================================================
Another great teaching video Gary
It's the simple things in fishing that make a big difference in catching fish, many guys won't share that information
Many blessings brother!
==================================
Skipp Capps
Gary Thank you. My friend and I had a record setting day. 86 fish!!! All released unharmed. The time my wife and I spent with you on your guided trip was a game changer for me and my fishing future. I went from thinking a successful day of fishing was 10 fish. And I will point out I very seldom achieved that 10. The things you taught me have changed everything. A new personal record and a new team record for a day fishing. Plus we had a great time fishing with you so it was a win win for us. Give a man a fish and he's jealous you caught it and he didn't. Teach a man to fish and he can now justify that boat payment. Thank you very much. As my fishing buddy said, what a game changer since you fished with Gary Senft
===================================
Steve Xiu
I had the great opportunity fishing with Gary Senft at Roosevelt yesterday.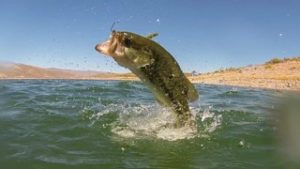 I am a YouTube/Self taught bass fishermen. So my goal was to learn as much as possible. Gary was awesome, full of knowledge about where and what presentation to use.
Due to the cold front, we started the day very slow near windy hill, water was very clear in 10-15ft. Never saw a bass but plenty carps cruising shallow. Gary's hunch was that we will find some in dirtier water. So We went cove hoping on the salt side. At this point noon slowly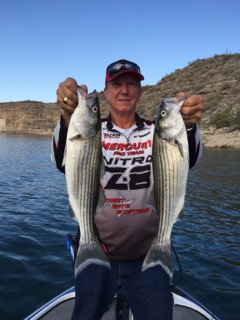 approaching and we never had a nible and I thought maybe we might get skunked. Gary assured me that will not be the case.
Well what you know, the afternoon bite came alive once the water warmed up a bit like Gary has told me. We ended the day with 24 fish, best was a 6 pounder.
I learned a lot from this trip and if you are like me I highly recommend you to book a trip with him.
Anyways tight lines
PS Gary, I hope you catch more of them today.
==============================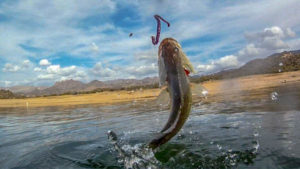 I really have to compliment Gary on his skills for catching fish as well as educating others on the ways/techniques that can be used to catch them.  I have enjoyed listening to him at the Bass Pro Shop seminars and videos.  I especially like the videos because he explains what he is doing and then demonstrates it.
I've had the opportunity fish with him several times as well.  That is a real learning experience.  Between the fishing seminars, videos, and especially trips to the lake with him, my fishing has improved significantly!  I highly recommend him if you are interested in learning to fish or learning how to improve your current skill level.
========================================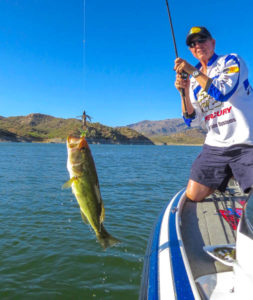 I really enjoyed fishing and learning from you the other day on Bartlett!
From our trips to Roosevelt and Bartlett I have learned more from you in those two days then I have my whole life. I can't wait to get out with my buddies and show them up for a change.
The jig lesson you gave me was especially helpful and I won't forget the biggest bass I caught that day came on a jig. From now on I will always have a jig tied on to one of my rods.
Thanks again and I'm looking forward to watching your new videos.
Bob J
================================================